The Colors of Autumn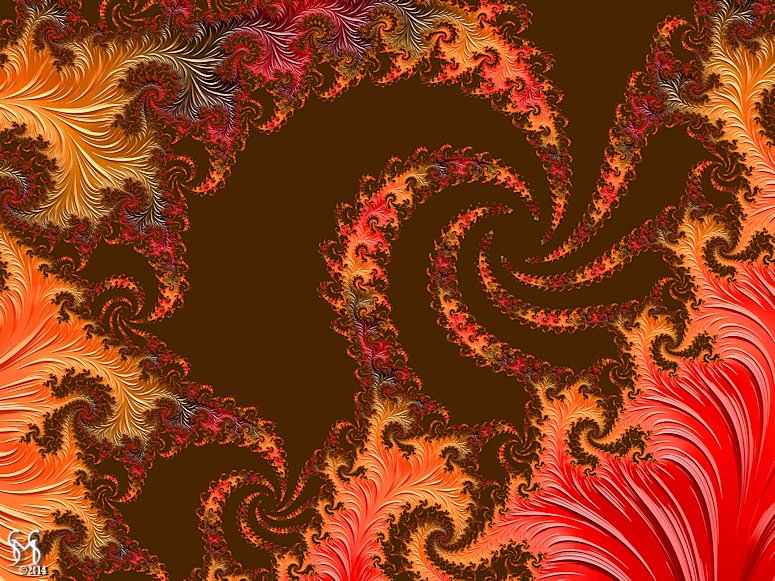 Fractal art depicting beautiful fall leaves in rich autumnal colors. Autumn is my favorite time of year and there's just something about these warm colors that just make me melt. Besides, they are the harbinger of snowfall, which I just adore to no end.
Doesn't this fractal remind you of those little "autumn leaf tornadoes" you are lucky enough to see every once in a while?
Original image: 43 x 32 inches (can be rendered larger)
Follow @RealiTeeChick
More Eye Candy: